YOUR ADVENTURE IN TRIBAL MISSIONS... IN PENNSYLVANIA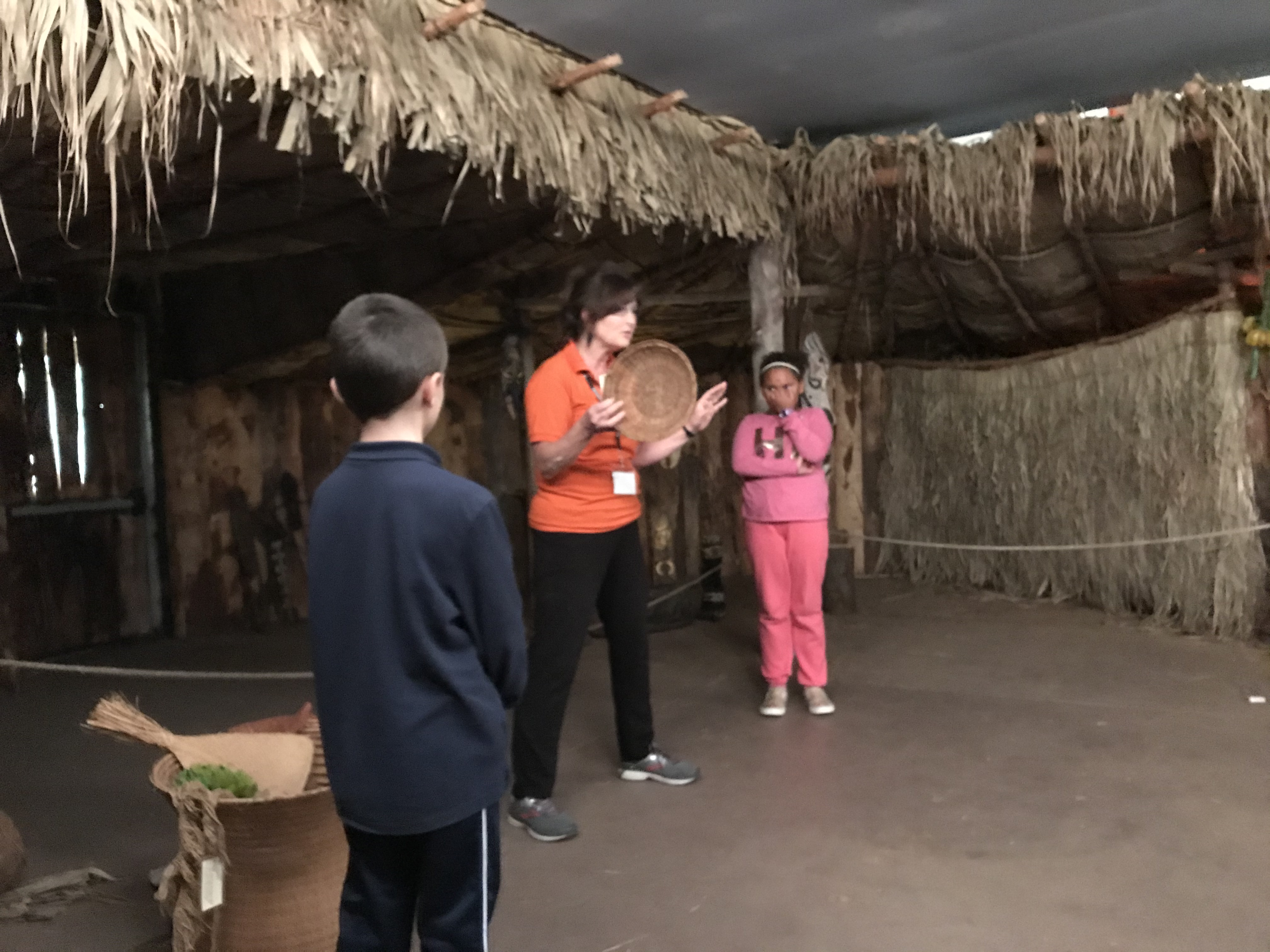 Field Trip [feeld trip] noun
a shared social experience that provides the opportunity for students to encounter and explore novel things in an authentic setting.
What is Wayumi Adventure?
A Field Trip all about the Amazon Rain Forest. And here's the cool part... the Adventure Guides know all about the Amazon Rain Forest first hand. They lived there!
What happens at Wayumi Adventure?
The program begins at 9:00. There'll be games all about the rain forest. After a snack, you'll visit a life-size, Amazonian tribal village where you'll see and touch artifacts from the rain forest. A hayride happens before lunch. Everyone departs after lunch. Each student leaves with a goodie bag.
Who can come to Wayumi Adventure?
It's a morning program for students in 1st through 6th grades. This program is structured for grade school classes and groups of 20 or more.
How much does it cost?
Wayumi Adventure is $10 per student. Teachers and adult chaperones are free.
What should we bring?
All participants should bring a sack lunch. We will provide a mid-morning snack.
How do we register?
Please contact us for more information to schedule your class trip by email or by phone 570-398-0639. Or fill out the group registration form by clicking the link below and we will contact you!
Wayumi Adventure is offered during the school year in the spring and fall.