Ministry Member Video from ECFA on Vimeo.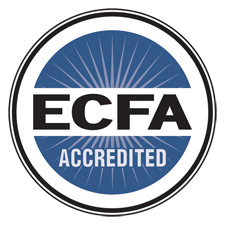 ECFA Member
ECFA enhances trust in Christ-centered churches and ministries by establishing and applying Seven Standards of Responsible Stewardship™ to accredited organizations. Founded in 1979, ECFA provides accreditation to leading Christian nonprofit organizations that faithfully demonstrate compliance with established standards for financial accountability, transparency, fundraising, and board governance. Learn more
Financial Audit
An independent accounting firm audits Ethnos360's finances annually. You may write to us for a copy of their report at:
Ethnos360
312 West First Street
Sanford, Florida 32771.
You may also receive a copy by calling us toll-free at 866-547-2460 or e-mail us at finance-office_hq@ntm.org.