Tanzania: A Land of Diversity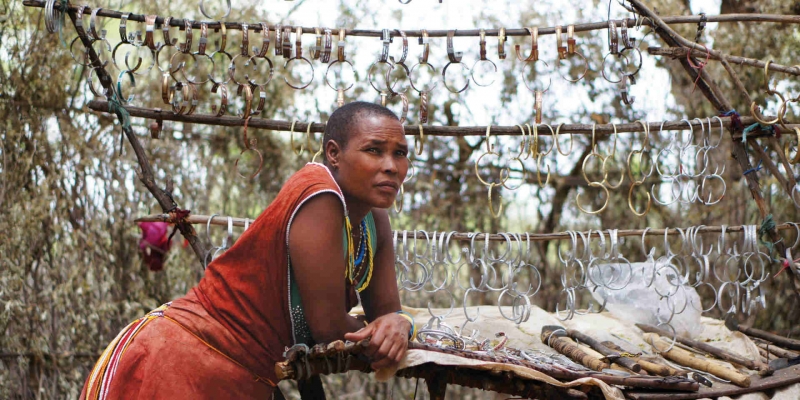 From the oppressive heat of Dar es Salaam to the coolness of a mountain village in the southwest, we met the Tanzanians, a friendly people with ready smiles and greetings.
We found that same amiability as we drove 17 hours north over well-paved roads. The roads turned to dirt, dust and ruts as we neared our destination, the villages of several people groups. A layer of dust coated everything from the surface of our shoes and clothing to our phones, cameras and water bottles. It did more than cover it. The dust sifted below the surface, into every nook and cranny, a gritty, abrasive presence that refused to be ignored. It settled on our tongues and teeth. But the trip was worthwhile.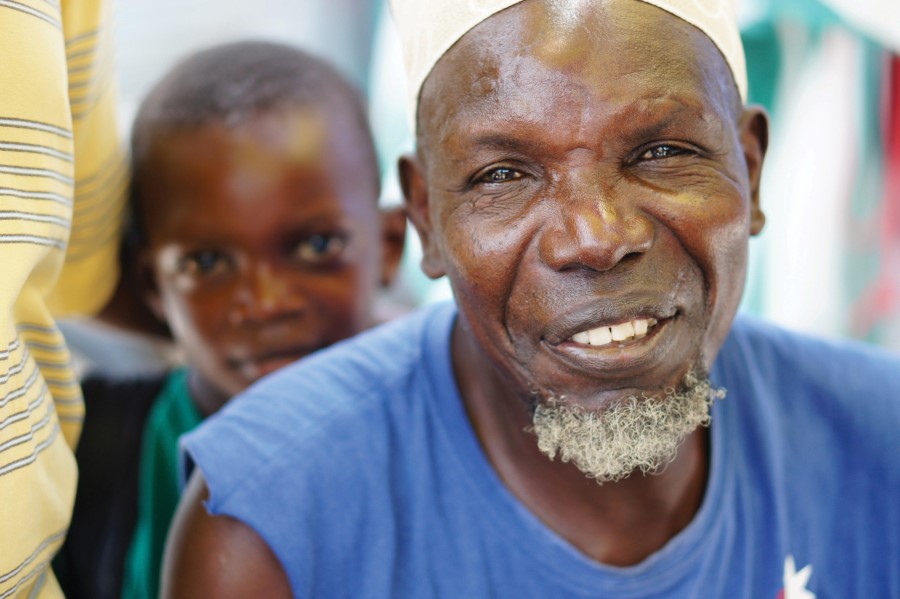 Tanzania is a country made up of many people groups with their own distinct cultures and languages, with Swahili as the official language. Most of the people groups have blended in peaceful harmony. However, some remain more isolated, less connected to the 21st century. And the ones we saw were but a drop in the bucket. That was made clear as we neared a crossroads well outside of Dar es Salaam. We were told, "Down this road are people who haven't yet heard of Jesus. And the same thing down the next road and the next. Who's going to go reach them?"
These many less-connected people groups pick and choose what's important to them of all that civilization offers. They live at the edge of civilization, at the edge of the church, but not beyond the reach of the love of God. They are people in need of a clear gospel presentation. They are people in need of a Savior. They are people for whom God sent His Son to die.
They live at the edge of civilization, at the edge of the church, but not beyond the reach of the love of God.
Tweet this quote
And these are the people that make up this beautiful country. A people as diverse as the land itself. Diverse in appearance, diverse in culture and diverse in speech.
These diversities are part of what makes up this great country of Tanzania, but the linguistic and cultural differences also create a challenge for the Church in reaching the many people groups with the gospel. And when we say Church, we are talking about the global Church, the body of Christ. And, yes, this includes the Tanzanian church.
Granted, it has not always been that way. There were the days when missions was viewed as the responsibility of the Westerner, but that is changing. The Tanzanian church now sees that the Great Commission wasn't directed to Americans, but to the universal Church. Tanzanian believers are excited about getting involved. Tanzanians like Pastor Christopher of Mbezi Chapel.
Pastor Christopher said that in the past he had thought, "We are poor people. We can't do the work of missions. The work of missions is the work of Americans."
But now he sees it differently. Now he says, "It is the plan of God for Africans and Americans and Asians to do the work of missions together."
As Ethnos360 missionaries have engaged with believers within Tanzania, they've seen how the local churches as well as other mission organizations have been reaching Tanzanians with the gospel message. D says, "A lot of work has been done. There are churches established and maturing. Yet, in talking with these churches and organizations, [we found that] they felt like there is still room for what we have to offer as an organization [in order] to focus on unreached people groups."
And that's what Ethnos360 is all about. God's command to "go therefore and make disciples of all the nations" is our mandate, and the "love of God" is what constrains us.
We're not doing it alone.
We're so thankful that we aren't doing it alone. And we don't want to do it alone. We're doing it side by side with global partners around the world.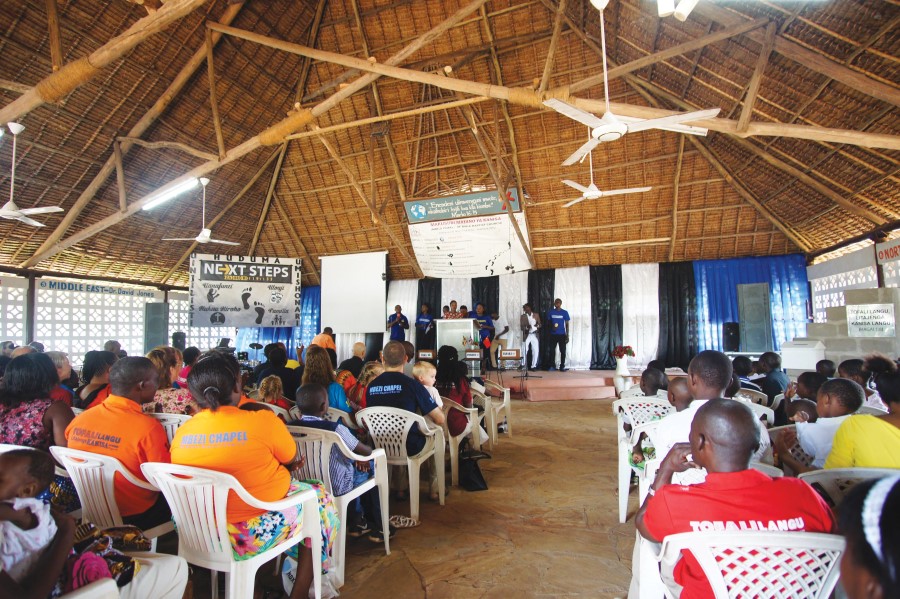 Mbezi Chapel
In Tanzania, global partners come on more than one level. We find American missionaries with Ethnos360, Canadian missionaries from Ethnos Canada and Mexican missionaries from Misión Pro Indígena coming together under Integral Vision in Tanzania. Together they are moving the church planting effort forward. We also find Tanzanian believers working alongside expat missionaries. This coming together to fulfill the Great Commission is an awesome thing to see.
Though my understanding of Swahili is non-existent, words were not necessary as I watched the interactions between the Tanzanian believers and the expat missionaries. The genuine love and friendship between them spoke louder than words in any language. And once translators stepped in to bridge the language gap, the depth of that relationship became evident in the obvious, mutual respect they held one for another.
Despite the differences between them being greater than the diversity within Tanzania itself, it was apparent that those differences were outweighed and overcome by a unity in Christ, by the love of God. The relationships that I had the privilege to observe were a beauty to behold. And through relationships like these, doors are opened to reach people groups in Tanzania.
We see the changing face of missions.
As we look at the diversity of unreached peoples within the borders of Tanzania, we more readily recognize and understand the diversity of ministry reflected in missions.
Ethnos360 missionaries continue to go to hard places, to remote places, to places where others have not yet gone in order to see a thriving church for every people. And that won't change.
But more and more, we see unreached people groups with distinct cultures and languages living on the fringes of civilization while others are found even within the confines of large cities. As we watch the changing face of where unreached peoples are located, we see the increasing need to connect more intentionally with local churches, to engage on the edge of the church and to work together with local churches to see a thriving church for every people.
At times this manifests itself by expat missionaries alongside local believers reaching the unreached; at other times it manifests itself by the equipping of those local believers to do it alone. Either way gives the same desired result: more people are brought into the family of God, establishing thriving churches in the process.
I like how Larry Brown, CEO of Ethnos360, put it when talking about how we do ministry — whether flying into remote mountain villages or reaching unreached peoples in a bustling urban environment. Larry said it's not or, but and. It's not a this or that approach. It's an and approach.
That's what I saw during our trip to Tanzania: the and. Missionaries serving together under Integral Vision in Tanzania want to engage with the unreached people groups of Tanzania, and they want to engage with the already existing church in Tanzania.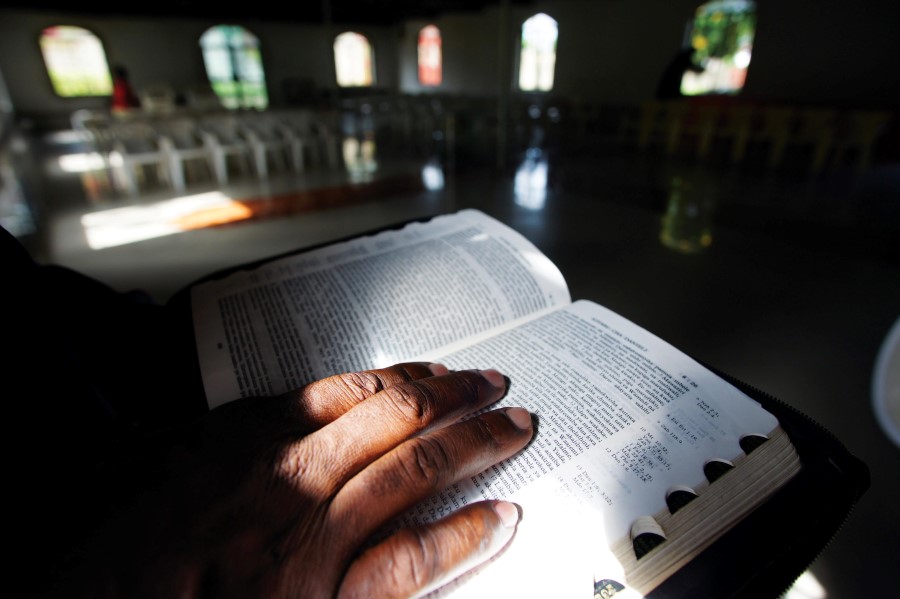 They saw the importance of relationships within the local churches.
When I sat down with D and his wife, they shared their insights about the importance of developing relationships with the Tanzanian people — and not just for the sole purpose of learning the culture and language.
They realized that if this were truly to be not just an or scenario but rather an and scenario, they needed to become relevant members of the community. They needed to become integral members of the local body of Christ.
But how do you do that? How best could these missionaries build relationships and become relevant members of the community there in Tanzania? D said that "as believers, it was a natural thing to do that in a church context."
And there in the city of Dar es Salaam was a body of believers at Mbezi Chapel that made that possible.
"Pastor Christopher and the folks at church were very kind and gracious and really willing and ready to help us out and help us learn the language," D said. This body of Tanzanian believers gave of themselves and really helped integrate D and his wife into the church family and into the community.
"I would go on pastoral visits with Pastor Christopher just to tag along and to watch him interact. … It's amazing how the Lord has used this relationship [to allow us] to encourage one another.
"This relationship is needed for the future, for working together with the church in Africa and [specifically in] Tanzania. We see ourselves as a ministry of the local church, the body of Christ here. When God is looking down from Heaven, He's not saying, 'Oh, there's my Americans, and there's my Canadians, and there's my Tanzanians.' No, He's seeing His body, the Church."
To that end, these expat missionaries have been building relationships. And not just relationships, but friendships. They're becoming part of the local churches now, even before the first expat missionaries begin a work among a people group. During our short visit, it was encouraging to see the local churches not only wanting to be involved but already involved.
They are involved in the culture- and language-learning process.
Tanzanians from various churches work together with the new missionaries to help them in the national culture- and language-learning process.
Lucy is one of those, and as with each member of the team, she has a story to tell. Her story is tied in with Amy's story because Lucy was an answer to her prayer.
Amy was moving along in culture and language acquisition when she got to the point where she knew she needed a friend. She asked her friends back home to pray. "I need a friend," she wrote. "I want a Tanzanian friend who can understand me and [whom] I can talk to." And God answered her prayer.
Through a series of circumstances, Amy was put in contact with Lucy. There was that awkward first meeting when you wonder if you'll click. And click they did. Amy said, "We met that first time, and she was a lovely person. We started meeting together for language, and you know, five years later she's one of my best friends. God totally met my need."
Lucy has become more than a friend; she is a co-worker in the ministry. She works full time as part of the Integral Vision staff in Tanzania, teaching culture and language to new missionaries. Amy has only glowing reports to give about Lucy. "She is one of the most amazing people I've ever met. Anyone who meets her loves her and just knows that she cares about them — and she is amazing at her job."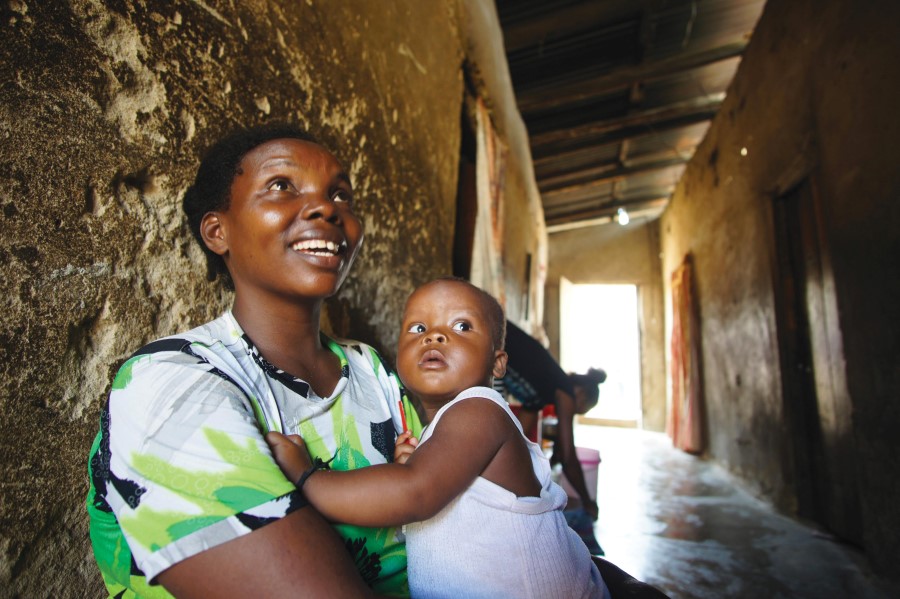 They are involved in translating chronological, foundational Bible lessons.
Then then there's Thomas who works hand-in-hand with Abel on the translation of chronological, foundational Bible lessons into Swahili for the Tanzanian churches. Their desire is that these lessons not only benefit the local Tanzanian churches but also benefit future Tanzanian missionaries. Thomas explained that it's "not that they would teach in Swahili but that they could use these [lessons] as a good foundation as they translate them into the local language in order to work with the people groups."
And the churches are interested in these lessons. Pastor Christopher has already been asking, "When are you going to get done with your curriculum? We want to use it in church."
They are involved in People Group Assessments.
The Tanzanians in the local church are also involved in people group assessments. Actually, calling it involvement is incorrect. They are doing it! It's a team of young Tanzanian men from Mbezi Chapel that is spearheading the people group assessments.
Pastor Christopher told me: "I pray for our young guys when they go out to do the surveys to various areas, that they will see the need for the gospel to go there. I am praying for them that God would touch their hearts, [for] their own hearts to be ready to go and do the work of God."
And his prayer is being answered. These trips are having an impact. Joas, the young man who heads up the people groups assessment team, said, "When I go through these villages where these people are, I see the importance, the need, and I also would like one day to go and work and teach and share God's Word among people groups like this. And when I come back and share this in church, the church is touched and is interested to know what's happening out there in those areas."
Pastor Christopher told me, "I am very happy to see how [your organization] … works together with the nationals (those born here), who are also the members of Mbezi Chapel."
It is obvious that God is already moving hearts toward reaching the unreached people groups of Tanzania. This is true even before the mission has a course developed to begin sharing with the national churches, courses that would give them a framework to teach God's Word chronologically in a cross-cultural setting.
The groundwork is laid. But there's much work still to do in Tanzania on both fronts: engaging with the church at the edge of the church and seeing the first expat missionaries enter an unreached people group.
They aren't the only ones involved.
There's another church involved. The American church. Those many local bodies of believers that stand behind individuals and couples, equipping and sending them out as their ambassadors to people groups on the other side of the globe. Reaching the diverse ethnic groups within Tanzania involves people like them, the American church — people like you.
Chandler and Jamie shared about their church's involvement. They said that Bedrock Community Church of Bedford, Virginia, had a long history of involvement in short-term mission trips but not so much with long-term career missionaries. In fact, Chandler and Jamie are their church's first career missionaries. He admits that "we're learning on our part, and they are learning on their part." And it looks like they've been fast learners.
He was encouraged by one of their elders who took the time to research how other churches take care of their missionaries. Their church has learned what it looks like to send people out into the nations, namely sending Chandler and Jamie.
"[Bedrock Community Church] has a team for us, and it was basically our small group before we left," Chandler said. "It's a group of maybe 10 to 15 people. They consistently pray week after week for us. They send us care packages. And if there's something that needs to be taken care of, like new prayer cards, they send them out. Things like that. It's been encouraging staying connected with them and hearing how they are praying for us. At Christmas, one of our pastors went around and took little 10-to-15-second videos from different people in church and just sent them to us."
Chandler summed it up when he said, "Our elders understand what true partnership is."
As you can see, partnership takes place on all levels. Partnership within a missionary team on the ground in their country of service. Partnership between the expat missionaries and the local churches in their country of service. And partnership between the American church and their missionaries, whether those missionaries fill strategic roles to move the church planting effort forward or become part of a church planting team themselves, whether in Tanzania, Papua New Guinea or Colombia.
We're a team. We're the body of Christ. We're a blend of eyes, hands and feet; of cardiovascular, nervous and muscular systems. We each have a God-given function within the body of Christ as we partner together to see a thriving church for every people. What function has God given you?