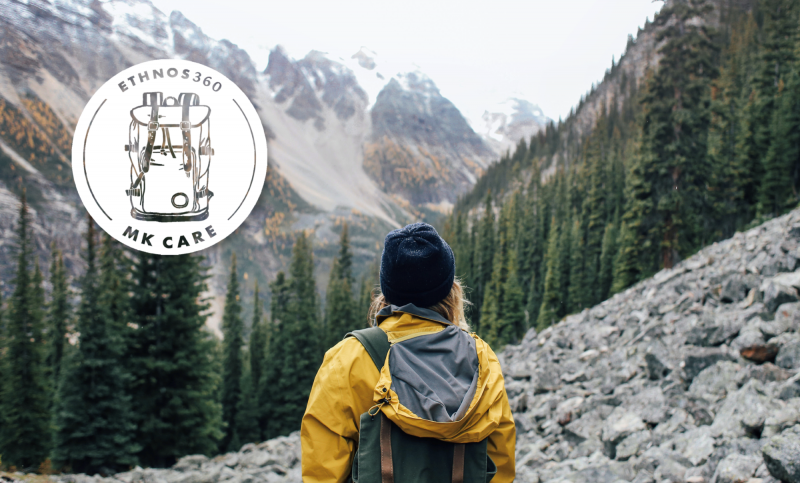 A missionary once asked his son, "Where do you feel most at home?" His son replied, "Airports!" He had spent most of his youth as a "missionary kid" (MK*) in Latin America and then moved to the United States to attend college. For him, as it is for many MKs, the idea of home is complex.  Ask an MK, "Where's home?" and they may consider several things:  Do you mean where I was born? In what country did I grow up? What country or countries hold my passport? Where does my family live now? Where do I live now? Many feel like they live between worlds. No wonder MKs might say they feel most at home in an airport, a place where people are either coming or going but constantly moving and a bit unsettled.  
 Many missionary kids will spend most of their formative years in a foreign country, which becomes "home" to them in a much deeper way than it does for their parents. Fast forward to when those MKs move from their foreign "home" country to a country that is foreign to them, even though their passport says they are citizens. The Ethnos360 MK Care Team counts it a privilege to journey alongside the MKs during this transition.
The MK Care Team exists to provide care, resources and support for more than 1,100 MKs, starting from birth to 22 years of age, as well as for their parents. MK Care comes in the form of care packages, emails, encouraging notes, and even on-field visits to ease them through the unique challenges of an MK. This also includes the USA home staff MKs who have their own unique challenges.
By supporting the parents, the MK Care Team can help cultivate healthy families, enabling them to fulfill their missionary role of establishing indigenous churches and of raising children on the mission field. 
 The program seeks to provide the care, resources and support by focusing on four cornerstones:    
CARE: Face-to-face or virtual visits (when possible), annual events and gatherings for MKs and one-on-one assistance. These are ways that the MKs can begin to understand the ministry of encouragement and to develop that level of trust with the Team.
CONNECTION: Maintain lines of communication with the MK and their family annually. A quarterly newsletter offers tips for cross-cultural ministry parenting, highlights MK resources and provides interactivities for families.   
CENTRAL: An MK Care Central Website serves as a one-stop-shop for relevant MK Resources, MK Education support and up-to-date Program information. This website is slated to launch soon. It will be available for the MKs and families that have registered with the MK Care Team. 
COMMUNITY: Provide access to relevant MK and family community platforms. Direct connections between the families and MKs are very helpful and actively fight isolation. The Team will maintain an online community built to foster these connections. This is facilitated through private Facebook groups established for our MKs and parents to foster connections and to share stories, resources and tips. The Team will also utilize public social media platforms (Instagram and Facebook) to assist in building and strengthening community among the MKs and parents. 
Direct connection to our families and MKs is vitally important in order to grow trust and awareness. Connecting early is important to establish the foundation of a relationship that will continue into the MKs' adulthood, giving parents the confidence that their adult MKs are not struggling alone. The Team strives to journey alongside missionary kids and their families. It's an extraordinary expedition!
*"An MK is someone who grew up as a child of missionaries.  MKs are part of a larger group called Third Culture Kids (TCKs). TCKs are described as people who have spent a significant part of their developmental years outside the parents' culture.  The TCK frequently builds relationships with all the cultures, while not having full ownership in any. Although elements from each culture may be assimilated into the TCK's life experience, the sense of belonging is in relationship to others of similar background."

(David Pollock and Ruth van Reken)