Tribal Missionary or Web Developer: Which is more important?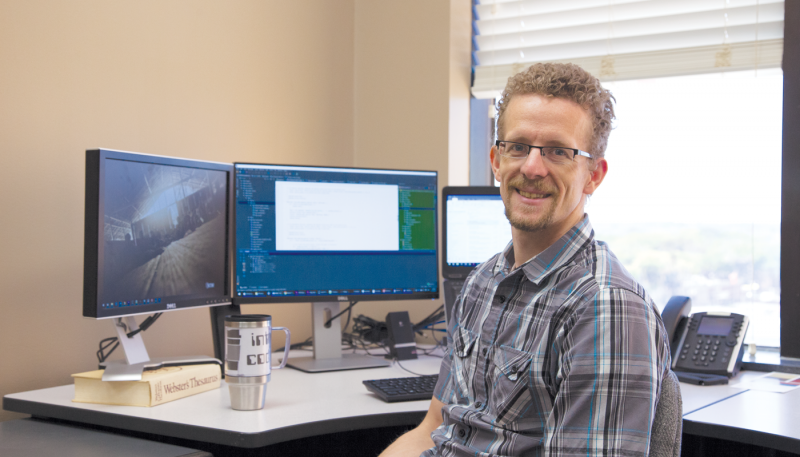 "Give me a Bible and a machete, and I'm gonna go save some souls!"
For years Stephen Narwold had envisioned this exciting picture of tribal missionary life for himself. But when his impressive skills in web development came to light while still in missionary training at New Tribes Bible Institute, he was invited to join the communications team at Ethnos360's home office — instead of heading to a remote people group.
"That was a crushing blow to my picture of what a cool missionary is and what is really needed out there."
Tribal missionary in Brazil or web programmer at the mission's home office in Florida?
Everyone he consulted recommended he take the role of web developer at Ethnos360's home office. Then he asked Lisa Kappeler.
Bible translator to the Uriay people of Papua New Guinea, Lisa was part of a full church planting team. But for various reasons the team had dwindled down to just her.
When Lisa heard what Stephen's skills were and his proposed role, she responded, "Oh programmers. They really need programmers there. You should go to [the home office]."
Lisa knew that both roles were important on the missionary team.
Now Stephen uses his skills every day in web development to help people engage with missions.
Sometimes he even gets to "dig in and work in the command line a lot. And that's exciting."
Do you have career skills in IT? Does working in the command line excite you? There are opportunities available to serve with Ethnos360 in IT.
Editor's note: In February Lisa Kappeler dove back into her ministry with the Uriay people accompanied by new teammates! These two families will begin the long journey of culture and language acquisition so they can effectively disciple the Uriay people.