The months of training come to an end. The last class is finished. Information is stuffed into the heads of the missionary candidates as they prepare to head out to the mission field. Was the material useful? What will the candidates take away from the hours of study?
In recent years, NTM has consolidated its training centers into one place: the Missionary Training Center in Missouri. Here are combined the different phases of the training: the basics of first aid, the intricacies of linguistics, the practicalities of solar power, the functionality of the foundational teaching and the necessity of teamwork.
Thanks to your giving and praying, the training center has been able to expand and develop into a more effective training center. Because of you, the candidates are able to leave the center with confidence that they will better be able to serve the Lord and the people because of their preparation.
PLANTING THE SEED —
TRAINING TO PREPARE
Sending out missionaries who are trained and ready is one of the foundations of NTM. Since the 1950s, no one has been sent without some training in a variety of areas – language learning, medical basics and rustic living skills to name a few. Until the Missionary Training Center was started, NTM had developed multiple training centers across the country with the specific goal of having well trained and prepared missionaries to send to the countries of the world.
But is the training working? Are all the hours spent in classes and in doing linguistic tongue-twisters worth it? Is it possible to cross the culture and language barriers once you leave your home country and learn new cultures and new languages – and make a difference? After all, that is why NTM has set up its training center.
HARVESTING THE FRUIT — 
RESULTS OF THE TRAINING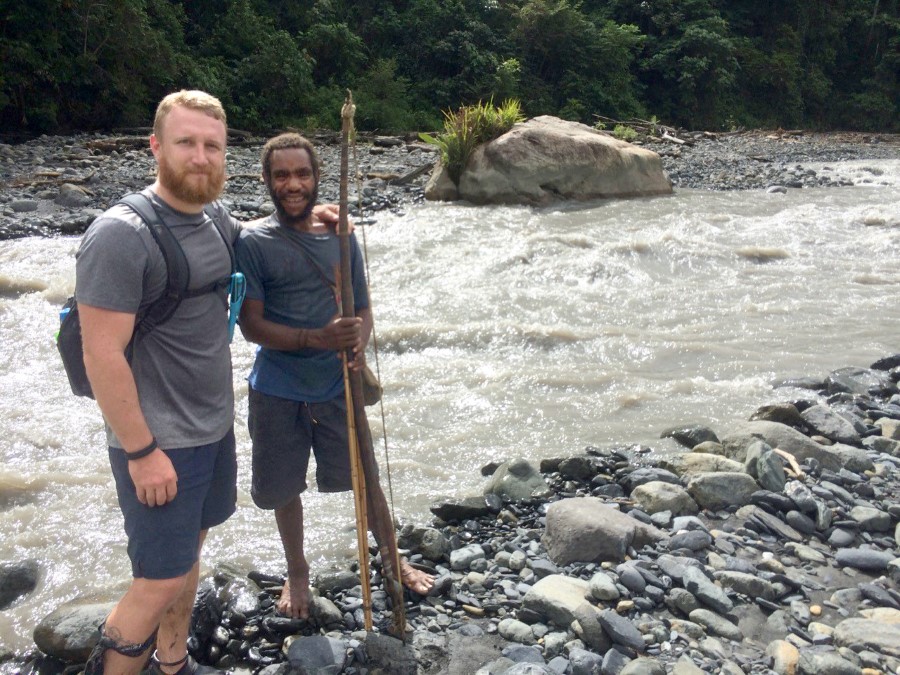 I suppose we could ask Fawa, a believer in the Hewa people group of Papua New Guinea. John and Jessi George have been ministering among them for a number of years and have seen new life come to the Hewa. John has watched Fawa as he has matured in Christ. Fawa's father was a powerful witch doctor who had warned Fawa away from a certain rock that supposedly harbored evil spirits that would come out and try to eat him.
Jessi recalls that, not long ago, John "was on a hike with Fawa and some other believers when Fawa stopped to show them the rock, and told them the strict instructions his father passed down to him. He grinned as he explained the story and then explained to them all how he now knows that his father's teachings were wrong. That rock is just a rock. Created by God and called good. Ready to cry out its praise to Him if commanded, and there are no malevolent spirits coming out of it to attack him."