By Seth Callahan with David Pierce
You may not have read about it in the paper or heard about it on the evening news, but history was made recently. The first-ever Iski literacy class just graduated its first students!
That's right. For the first time ever, a mixed group of Iski men, women and children were able to stand up in front of a crowd of people and read stories that they had written themselves in their own language!
Six weeks before the big event, preparations were already under way to get the village up to snuff. Everyone's yard was cut and cleaned of debris. Several thatched open-air pavilions were constructed. The people even built a "grandstand" of sorts along with shade arbors for the spectators that would be present. And since they invited most of the local population to come and witness the graduation, extra garden work needed to be done to ensure that they had enough food to feed all the guests.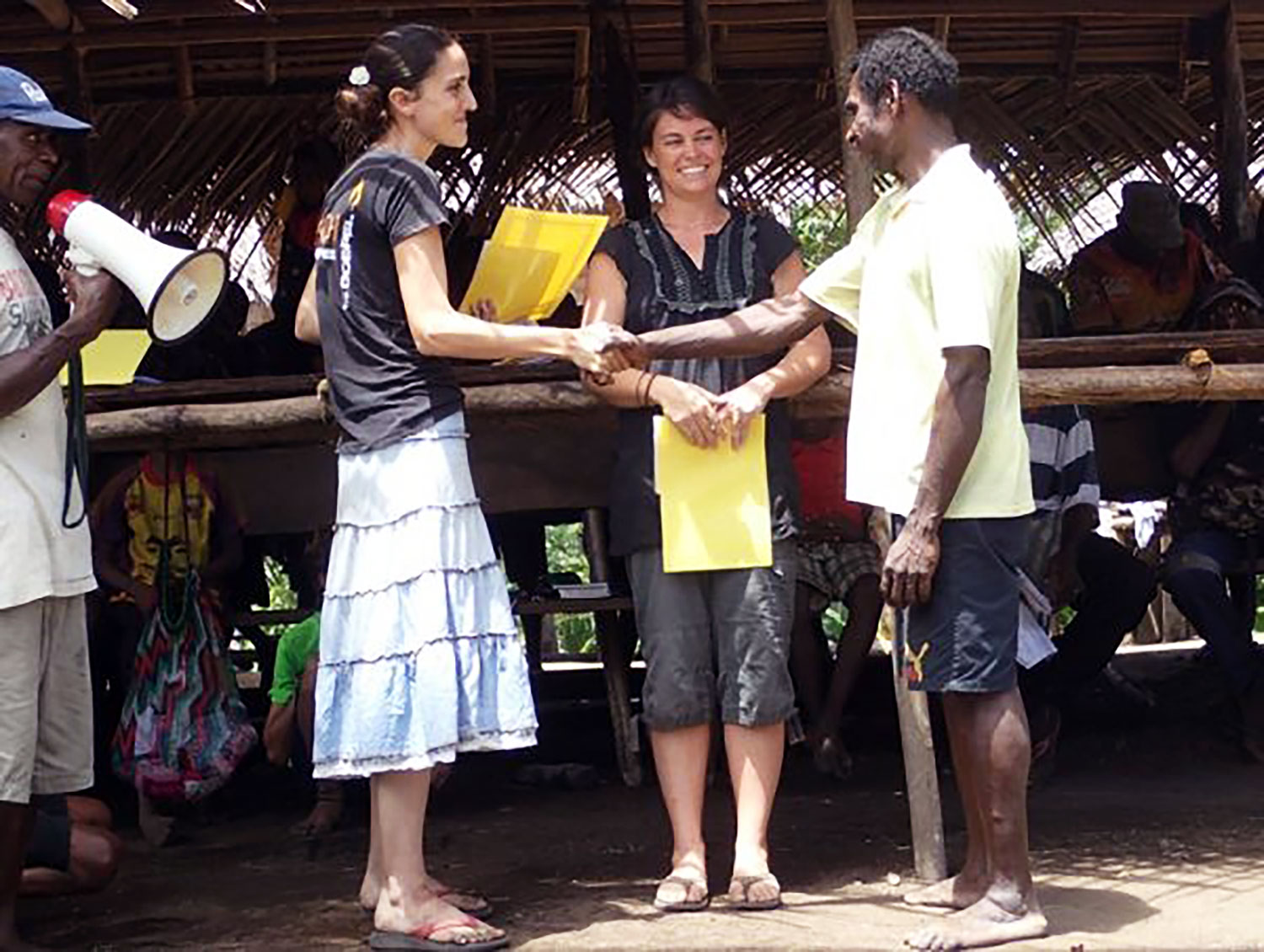 There were a couple hundred people present including visiting family and friends of the graduates, local government officials, and people from at least four different, neighboring language groups.
They started off the morning with a series of comedic mini-dramas depicting various moments in their history. Performances by various singing groups were interspersed with the skits. All of the groups sang songs that they had created especially for the graduation.
The main event was comprised of a medley of speeches, declaring how proud they were to have their language in a written form and how thankful they were to have a literacy program that highlighted the unique qualities of their language.
Each of our 18 literacy graduates stood up and, one by one, flawlessly read a story that they had written for their last homework assignment of the class. We had chosen the students for this first class from every walk of life: boys and girls, men and women, singles and married couples, even a daughter in the same class as her dad! Some of them had previously been educated in the trade language, while others had started out completely illiterate. But after just 16 weeks of schooling, you couldn't even tell the difference. Every single one was reading with confidence!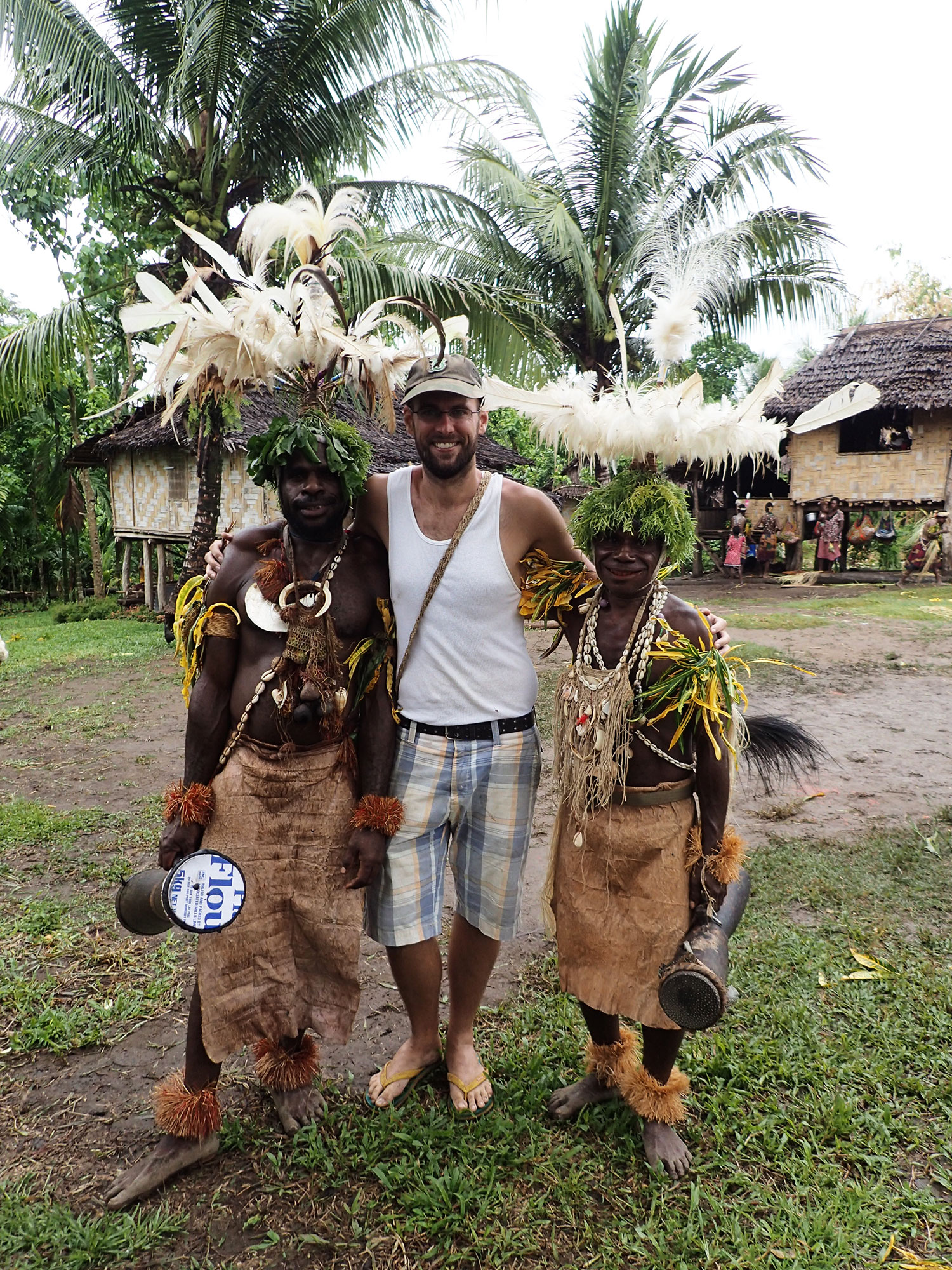 Of the 14 eligible adults in the class, 13 of them have decided to take on the additional training that will be required for them to become literacy teachers themselves.
The next literacy class is going to be taught to Iski students by Iski teachers. Aurelie Tousch and Nisae Williamson, our team's two literacy ladies, will still be assisting in a support capacity, as well as offering on-the-job training, but all of the teaching will be done by the Iski themselves.
When our team addressed the crowd, we took it as an opportunity to remind the village (and the visitors) why this literacy program is so important.
We told them that the message that we will share with them early next year isn't our message; it's God's message. We told them that it is important that, as they sit under our teaching, they compare what they are hearing to what they read in the Bible.
We told them that we came to teach them God's Word in their language, and this literacy program is the best way that they can prepare themselves to fully understand the message of the Bible. Learning to read and write isn't about "being educated"; it's about being able to access God's Word for yourself and your family.
--
Seth and Rochelle Callahan joined the Iski team in February 2015 and are hard at work studying the culture and language of the Iski people in preparation to present the story of salvation in 2017. Their teammates, who arrived earlier, are currently translating the Scriptures and preparing Bible lessons.