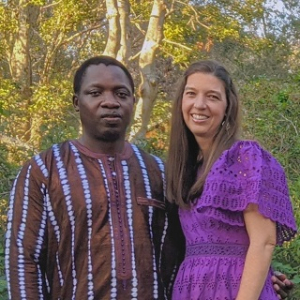 Ministry:
National Culture/Language Acquisition
West Africa is mostly made up of plains less than 1,000 feet above sea level. The spread of a major world religion, commerce and colonialism have brought many outward similarities among the region's ethnic groups, but language and cultural distinctions remain, and tribal identities are strong.

Other Ways To Give
Use the form above only if you are giving by credit card.
To give by check or money order, make it payable to Ethnos360 and include a note if you are designating it for a particular project or missionary. Mail it to: Ethnos360, 312 W. First St., Sanford, FL 32771
Learn how to make recurring gifts with Electronic Funds Transfer