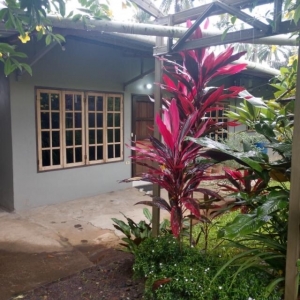 Project Number: PID014
Goal: $68,250
Achieved: $38,177
Asia-Pacific
Ethnos360 in Asia Pacific anticipates a growing need for a comfortable, refreshing, hospitable housing option for missionaries in Celebes. This will expand our ability to care for missionaries and their visitors in a practical sense.
Currently, missionaries who are seeking refreshment from their lives in primitive village locations and who come to town are faced with unreasonable short-term housing options. Current options include sparsely furnished, inadequate local inns; expensive hotels far from the local support network or other missionaries; and a dormitory which is often unavailable and lacking in privacy or functioning amenities.
How You'll Be Helping
The team in Celebes is dedicated to serving interior missionaries, and appropriate housing would be a blessing for missionaries when needs arise for them to leave their village locations to find refreshment. The mission home would be an extension of the Celebes ministry.
Your gift toward the Celebes Mission Home will help to provide the type of adequate space for missionaries who need short-term housing when they leave their village locations for periods of refreshment and encouragement.

Other Ways To Give
Use the form above only if you are giving by credit card.
To give by check or money order, make it payable to Ethnos360 and include a note if you are designating it for a particular project or missionary. Mail it to: Ethnos360, 312 W. First St., Sanford, FL 32771
Learn how to make recurring gifts with Electronic Funds Transfer