Culture and Language Software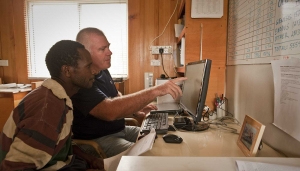 Project Number: PUS054
Goal: $417,000
Achieved: $338,830
Africa, Asia-Pacific, Latin America, Bolivia, Brazil, Colombia, East Africa, Mexico, Panama, Papua New Guinea, Paraguay, Philippines, West Africa
It takes three to five years for a missionary to gain fluency in a people group's culture and language. Specialized software greatly aids and speeds this process of cataloging, organizing and reviewing audio and video recordings, photos and notes.

But the current software is in great need of updating. It must:
Work on mobile devices, or interact with a mobile application. Cell phones and tablets are excellent tools in the field.
Be available in languages other than English to empower co-workers who speak a variety of languages.
Operate on Apple and Linux computers as well as under Windows.
Be simple to use, so missionaries can focus on learning culture and language instead of software.
The development of this software will be done by Ethnos360 developers partnering with several other individual developers and one main software development company. Our goal is to have the initial software done within one year.
How You'll Be Helping
Your gift will help simplify and speed the culture and language learning process for more missionaries, which will in turn accelerate the process of reaching tribes and transforming lives.