Ethnos360 Bible Institute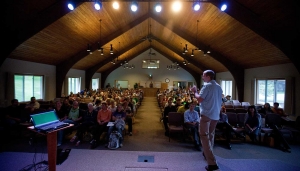 Project Number: WAUK
THIS PROJECT HAS AN ONGOING NEED
United States
Ethnos360 Bible Institute
provides a solid biblical foundation through the study of all 66 books of the Bible. For more details, visit the
Ethnos360 Bible Institute Website
. Your gift will be used where most needed; or if you desire to designate your gift for a particular purpose, you can do so on the next page. Just click the "Add instructions to the finance office" link in the upper area. Thank you.
Ethnos360 Bible Institute was founded as New Tribes Bible Institute (NTBI)

Other Ways To Give
Use the form above only if you are giving by credit card.
To give by check or money order, make it payable to Ethnos360 and include a note if you are designating it for a particular project or missionary. Mail it to: Ethnos360, 312 W. First St., Sanford, FL 32771
Learn how to make recurring gifts with Electronic Funds Transfer