Genesis Project Videos for Bolivia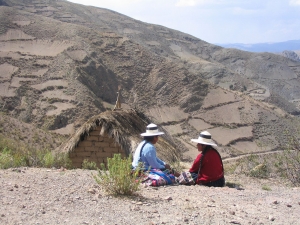 Project Number: PBO009
Bolivia, Latin America
Celebrate! $17,222 Given!
Thanks to the generosity of donors like you, this project has been fully funded and is now complete!
---
Related Project
If you would like to continue giving toward a similar project, we encourage you to consider this:
People groups in Bolivia are often scattered in many isolated villages. The more isolated the village, the more wary and suspicious the people are of outsiders. But videos are non-threatening. The people let their guard down and listen. Well-done videos in the heart language of the people are great tools. Because you gave, the Genesis Project videos will teach foundational truths about God, creation, sin and the promised Savior in six different languages. These videos will not replace a teacher in each village, but they will be one tool for the ministers to use.