Ethnos360 Bible Institute Renovations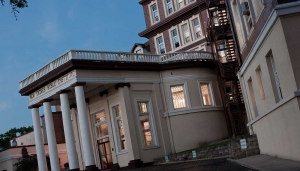 Project Number: PUS044
United States
Celebrate! $309,587 Given!
Thanks to the generosity of ministry partners like you, this project has been fully funded!

Ethnos360 Bible Institute Renovations
Ethnos360 Bible Institute. Since 1963, the campus in Waukesha, Wisconsin, has prepared young people to make disciples. After 50 years, the campus needed renovations so young people could continue to get a solid grounding in God's Word.
Your gifts enabled the Institute to prepare students to reach tribes and transform lives. These funds were used for renovations, to keep a six-year plan on track ensuring that the campus can continue equipping future missionaries for decades to come.