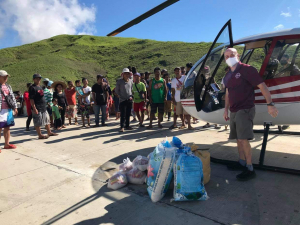 Project Number: PUS073
THIS PROJECT HAS AN ONGOING NEED
Africa, Asia-Pacific, Europe, Latin America, North America, Southeast Asia Mainland
The Goal — To Be Prepared
We train our missionaries how to respond to adversity or to dangers they may face. We want them to be prepared for just about anything. In the same light, we as an organization know that we must be prepared to help the precious lives affected by the next disaster, whether it be a natural disaster (earthquake, volcanic eruption, flood or tsunami) or a humanitarian crisis. The Disaster Relief Emergency Fund will give Ethnos360 the resources to respond quickly to needs in any location. Your gifts today will keep life-saving supplies flowing into remote, devastated places.
How You'll Be Helping
Donations will be used to support any relief efforts directly undertaken by Ethnos360.

Other Ways To Give
Use the form above only if you are giving by credit card.
To give by check or money order, make it payable to Ethnos360 and include a note if you are designating it for a particular project or missionary. Mail it to: Ethnos360, 312 W. First St., Sanford, FL 32771
Learn how to make recurring gifts with Electronic Funds Transfer