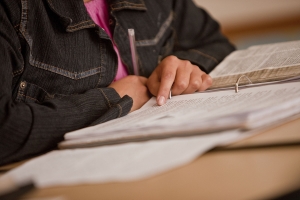 Project Number: PUS081
Goal: $9,834
Achieved: $5,914
Latin America
Latin American churches are encouraged and engaged in the task of world evangelization by making Ethnos360 publications in English translated into Spanish. The Spanish Language Resources Team need funds in order to pay a translator's salary for the next two years. The translator resides in Colombia, and his faithful work helps to keep the prayer requests and news items before the Latin American evangelical churches.
These prayer requests and news items are a vital mobilization tool because they stimulate prayer support and educate the Latin American evangelical church and believers about cross-cultural church planting. They also have the added benefit of promoting unity by keeping our Latin American partners updated on current ministry developments.
How You'll Be Helping
Your gift can potentially impact all of the Spanish-speaking Christians of our hemisphere and Spain. Encouraging feedback has been received from people who read them and assure us of their prayer support. An added benefit is that missionary candidates enrolled in Latin American training centers in Bolivia, Venezuela, Colombia and Mexico first learned of the work through the translated materials.