Start-up Fund to Engage Complex Contexts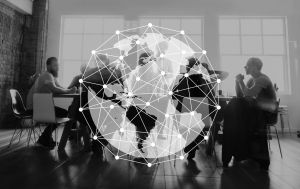 Project Number: PUS082
Goal: $231,000
Achieved: $167,399
Africa, Asia-Pacific, Latin America, Bolivia, Brazil, Colombia, East Africa, Mexico, Panama, Papua New Guinea, Paraguay, Philippines, West Africa
Among the many reasons that the unreached are still unreached is the reality that a growing number of countries are closed or are closing to missions. These realities are in our view every day, and we are very much seeking God's entrance strategies for us to be able to work in these needy contexts.
We are confident that God desires these unreached people groups to have the opportunity to understand the gospel, so we will take one step of faith at a time to learn how to engage.
There are expenses that will be incurred as these steps are taken. These expenses include the following:
Travel for research
People group assessments
Preliminary paperwork
Networking with other churches and organizations within the country
Finding places where a network of people can be brought together in country to discuss the steps forward
Developing relevant community projects which can open doors for relationships
Leadership and consultant teams traveling in and out of these countries to establish a foothold in these contexts
How You'll Be Helping
Your gift toward the establishing of a start-up fund will provide the necessary resources to meet the expenses associated with doing the necessary research and beginning works in these regions. A benefit of this fund will be that creative ways will be found to enter these limited access contexts, resulting in people living there having access to the gospel.

Other Ways To Give
Use the form above only if you are giving by credit card.
To give by check or money order, make it payable to Ethnos360 and include a note if you are designating it for a particular project or missionary. Mail it to: Ethnos360, 312 W. First St., Sanford, FL 32771
Learn how to make recurring gifts with Electronic Funds Transfer