It takes a big team
Many partners in the gospel are needed to take the Good News about Jesus to people who are waiting to hear.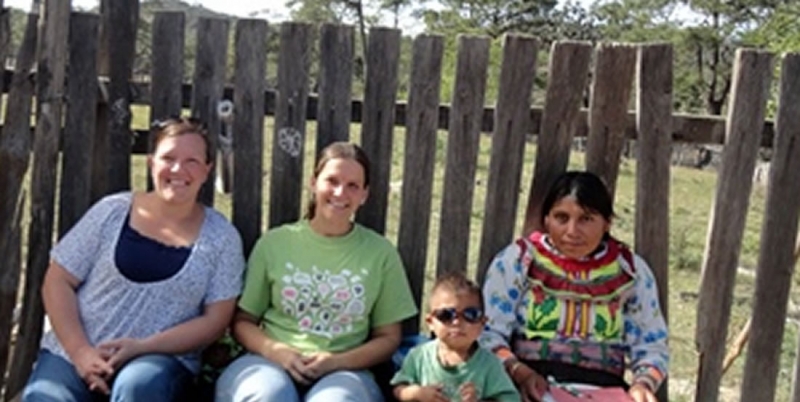 Katie Moore finds herself reflective at the start of a new year. As she thinks of the reality of time marching on, she realizes her dependence keenly.
"I could never do this ministry alone," Katie says. She takes enormous comfort in God's promises to never leave her or forsake her and to be with her always.
"But also, I am a part of an extensive group of people who want the Nahuatl [people] to hear and receive the gospel," Katie says.
She goes on to explain, "My team here is a second family to me when my true family is far away. And missionaries in faraway places take care of my paperwork, finances and supply lists. Church families from across the globe send financial support so that I can focus on the ministry God has given me. People I don't even know write to tell me that they are praying that the light of the gospel will shine in this village and that many Nahuatl people will come to know the Father."
Katie is deeply grateful for each person who partners with her in sharing the gospel. In the months ahead, as she works to create a literacy program to teach people in the village to read, and while she works on Nahuatl spelling and primers, Katie is aware that being where she is doing what she does requires an entire team participating to support her ministry.
Just recently, Katie shares, she has had wonderful confirmation of God's faithful work in the little Nahuatl village she calls her home. Her friend, Augustina, with whom Katie has been sharing God's Word, came to visit her to tell her something important. To Katie's great joy, Augustina shared with her that she is now a child of God.
It's very exciting for Katie and the Nahuatl missionary team to see God at work and to think of all He has planned for the Nahuatl people as the team continues to work on translating the Bible and preparing for the day when they will actually be teaching Bible lessons and discipling believers in Nahuatl.
The ministry there has been, from the start, a work of His grace and a partnership project with many of God's people.
Katie adds eagerly, "I hope you share our excitement as we continue preparing to share the gospel here!"
Thousands of other people groups are waiting right now to hear the gospel of hope and joy in Christ. Are you ready to join the team to take them this message? There are roles at home and overseas, in church planting, Bible translation, accounting, information technology, and more. Find your opportunity.