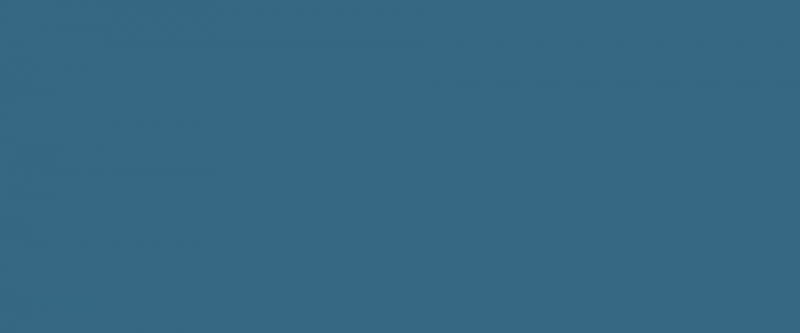 As we continue to reflect on Kate Snow's report which aired on NBC Thursday, Feb. 7, we have updated our initial response with more details.
There are no words to express the deep sadness, sorrow, regret, remorse, and anger that Ethnos360 feels as a result of the abuse suffered by these women (former Missionary Kids – MKs – who appeared on NBC) at two of our international boarding schools from the late 1970s to the early 1990s. Nor can we even begin to understand the fear, pain, violation, and profound emotional effect this has had on these victims throughout their lives.
While we continue to grieve these actions and know we cannot change the past, Ethnos360 would like to publicly apologize to the women interviewed on NBC, and all of the victims, for the horrific abuse they suffered from the perpetrators while attending an NTM boarding school as children and any mishandling of the situations when they were first brought to NTM's attention approximately 30 years ago.
The actions of these perpetrators go against everything we believe about the value of children and our responsibility to protect them. Jesus placed a high value on children and acted accordingly. We also see in Psalm 127 that children are a treasure from the Lord. Ethnos360 desires to model this to the children we have the privilege of interacting with in the same manner as our Lord.
NTM/Ethnos360 has offered counseling funds for many years. Following the release of the GRACE report in 2010, we established a perpetual counseling fund for the children who suffered abuse. (GRACE was commissioned in 2009 to conduct an independent investigation into abuse allegations in Senegal.) The fund has been in place and been used since that time. Over the years, we received appeals from other children of our members for assistance outside of the original purpose for the fund. We extended the scope of the fund to provide for other individuals and other needs. We have always offered assistance when asked; however, in these other cases the funding has, at times, had limits. We apologize for the confusion surrounding some handling of these funds. Our heart has been to help any of our MKs with need.
We recognize that mistakes have been made over the course of our history with respect to our handling of child abuse allegations. There were few laws or processes in place to protect children who suffered abuse overseas. Today's leaders have a different and better understanding and training to address abuse issues than was available to the leaders during those early years.
Since then, our organization has incorporated significant child safety training, updated policies, and incorporated extensive screening and background checks that we repeat every few years. These are mandatory for all members and employees. We have been active participants in the mission community and very vocal in promoting that proactive child safety policies and procedures be put in place for every organization. Ethnos360 will continue to review our policies and safety procedures to better safeguard children.
A process called IHART was developed with a wide scope of input from stakeholders. It is administered by a third party, which is tasked with reviewing any other historical allegations about abuse. Since the establishment of IHART in 2011, IHART has been investigating historical allegations of abuse and is committed to hearing the stories of any individuals from our MK community who wish to talk to us – either in person or anonymously.
All of these steps have helped us put in place measures which provide more accountability to our members, transparency to our ministry partners, and training to raise awareness and vigilance in these areas of protecting children. We wish to express our deepest gratitude to these women who came forward and others who have raised awareness of abuse. It is because of their willingness to share their painful stories that these preventative measures have been put in place, and we want to publicly thank them.
The men responsible for the abuse at our boarding schools during this time period were removed from NTM and reported to the authorities. We believe that the sins of the past should be addressed and applaud the bravery of the women who were interviewed on NBC, as well as other victims who have come forward to stand up for justice.
Ethnos360 has and will continue to cooperate with law enforcement in any way we can to see perpetrators brought to justice. We are very frustrated that prosecution has not happened and at the lack of legal recourse. However, current US laws, which rarely allow for prosecution outside of the jurisdiction, do not bring most past incidences of abuse into the judicial system. Additionally, we are thankful for the PROTECT Act of 2003 and believe this is an important step in addressing the jurisdictional issues that we faced in seeking to prosecute perpetrators.
Today, education for members' children is also handled very differently at our facilities. Most of our overseas members now choose homeschooling for their families or have access to a daytime-only schooling option. During the 2018 fall semester, worldwide, there were only eight children of our members boarding at our schools and for the 2019 first semester, only seven.
We are responsible to our members, their children, our ministry partners, the laws of the countries in which we minister, and ultimately to God. Again, we are heartbroken for these women who came forward on NBC and endured this abuse."
-- Larry M Brown, CEO of Ethnos360 on behalf of the Leadership Team
About Ethnos360
Ethnos360 was founded in the USA in 1942 as New Tribes Mission and is part of a global network of organizations who share the same purposes, doctrine, values and ministry objectives. Ethnos360 is the USA branch of this global network of church planting organizations. This global network has about 2,500 missionaries from a variety of evangelical churches serving in Africa, Latin America and the Asia-Pacific Region. Ethnos360 is a registered 501(c)(3) organization, based in Sanford, Florida.