The question that made them laugh
A powerful truth emerges from a Hdi Bible translation session.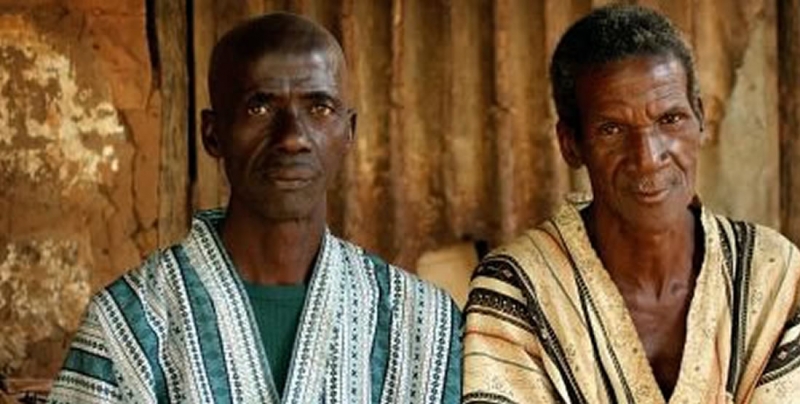 "The verbs for a particular African language consistently end in one of three vowels," Dennis Farthing writes from the NTM Missionary Training Center. He shares a translation story that a missionary recently shared with him.
"Almost every verb ends in i, a, and u. But the word for 'love' was only found with i and a. Why no u?" this missionary wondered.
Dennis says the Bible translation team included the most influential leaders in the local community.
In an effort to truly understand the concept of "love" in this African language, the missionary began to question them.
"Could you dvi your wife?"
"Yes," they answered, "that would mean that the wife had been loved, but the love was gone."
"Could you dva your wife?"
"Yes," they responded, "that kind of love depends on the wife's actions. She would be loved as long as she remained faithful and cared for her husband well."
"Could you dvu your wife?"
Everyone in the room laughed.
"Of course not!" they replied. "If you said that, you would have to keep loving your wife no matter what she did, even if she never got you water and never made you meals. Even if she committed adultery, you would have to just keep on loving her. No, we would never say dvu. It just doesn't exist."
The missionary sat quietly for a while, thinking about John 3:16, and then he asked, "Could God dvu people?"
Dennis writes that there was complete silence for three or four minutes; then tears started to trickle down the weathered faces of the elderly men of the tribe.
Finally they responded, "Do you know what this would mean? This would mean that God kept loving us over and over, while all that time we rejected His great love. He would be compelled to love us, even though we have sinned more than any people."
The missionary noted that changing one simple vowel changed the meaning from "I love you based on what you do and who you are," to "I love you, based on who I am. I love you because of me and not because of you."
"God encoded the story of His unconditional love right into this African language. For centuries, the little word was there—unused but available, grammatically correct and quite understandable," Dennis writes.
"This is why we minister here at the MTC. This is why we teach grammar to the missionary candidates," Dennis adds.
God is powerfully at work for His eternal glory in many distant parts of the world through Bible translators. Are you willing to be trained to translate His Word into a tribal language?