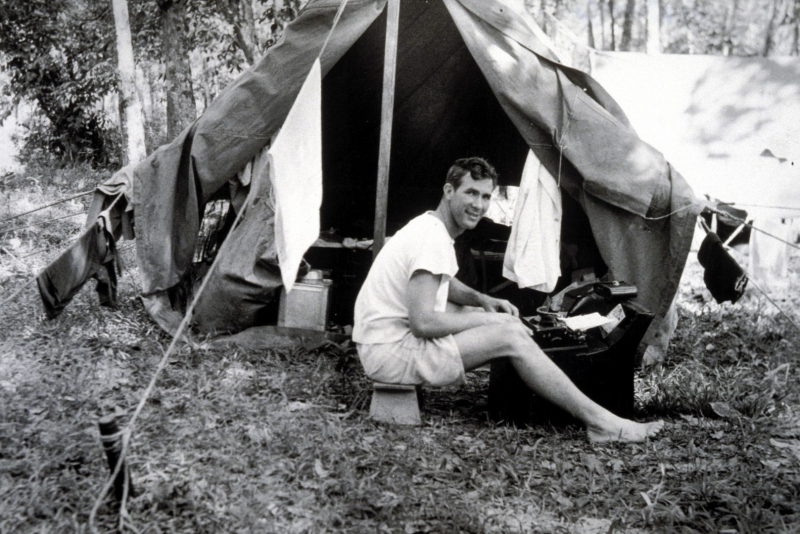 We offer you opportunities to partner so you can find the ones that fit you best
We want to present partnership opportunities to you in a way that makes you smile as you understand what you are a part of.
That in a nutshell is what drives the way we communicate about finances. It's in line with the principles of our founders back in the 1940s.
Months before Paul Fleming, Bob Williams, Cecil Dye and Lance Lathan formally established the organization in the spring of 1942, they formulated some basic principles, including: "New Tribes Mission shall not raise monies by high pressure tactics."
Paul, the mission's first director, later explained in the March-April 1945 issue of the mission's magazine that, "as a missionary organization, we have endeavored to build on lives and not finances.
"We believe that our part of the bargain, according to God's Word, is to preach the gospel. God's part is to supply our material needs. … The work is entirely dependent upon God's provision."
And they made it easy for people to be avenues for God's provision. For instance, the next month's financial report contained this note:
"We are looking to the Lord for passports and passage for at least 50 new missionaries during the next few months. It costs approximately $600 to send a missionary. … Approximately $200 [more] is required for equipment and $50 a month for support."
It was common during the years of World War 2 for the magazine to publish needs for items such as cameras, typewriters, camping gear, tools and books under the big, bold headline, "WANTED!" It fit in with the times.
They also celebrated God's provision. "Mr. G.W. Van Syoc, of Detroit, Michigan, gave $2,990 toward the purchase of the first plane to be used in speeding the gospel into the heart of South America," read a note in the June 1943 issue of the mission's magazine.
Likewise, we want you to know the impact your gifts have had, which is why we're sharing with you our 2016 year-end giving report in this article in the current issue of Partner to Partner.
And our team follows guidelines about the way we write and the images we use to ensure that we are encouraging to you.
So we'd also like to quote something our founders said quarterly, in one form or another, because it expresses our heart as an organization today:
"We want you who have so generously contributed to the work of New Tribes Mission to know that your gifts, both large and small, are greatly appreciated; and we, as the stewards of these funds, shall endeavor to administer them wisely where they will count the most for world evangelization."