What does it take to see a church planted among an unreached people group? Follow Barry Spor's timeline of learning how to be a church planting consultant and then read of a successful church plant in Papua New Guinea. And look at a project being...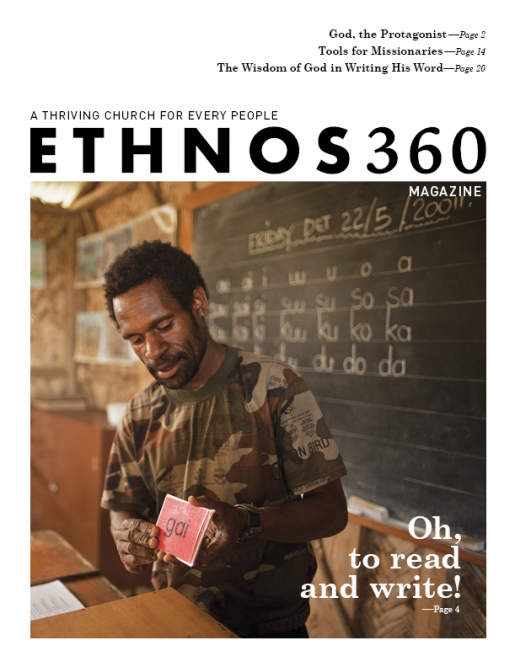 Learning to read and write can be an exhausting task. Find out how Ethnos360 and the Global Partners have succeeded in training many people groups to read their own languages, often ones that had never been written down. Culture and language...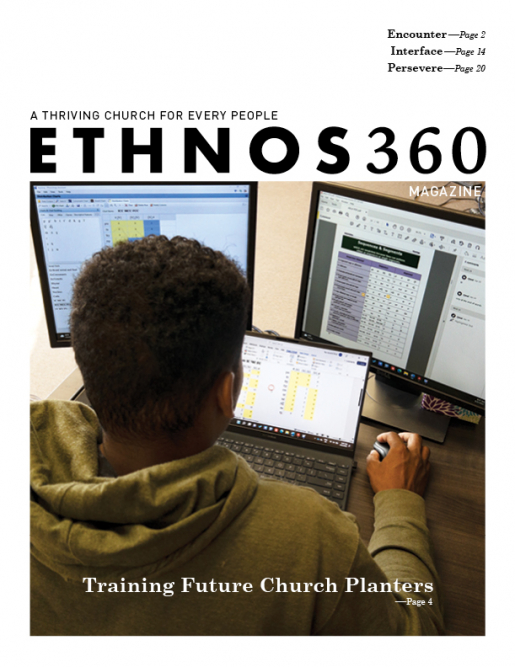 Find out how the Ethnos360 missionary training started and how it has evolved over the years into the two-year course we have today in Missouri. Is short-term trips the next step for you? Find out about both Encounter and Interface as options for...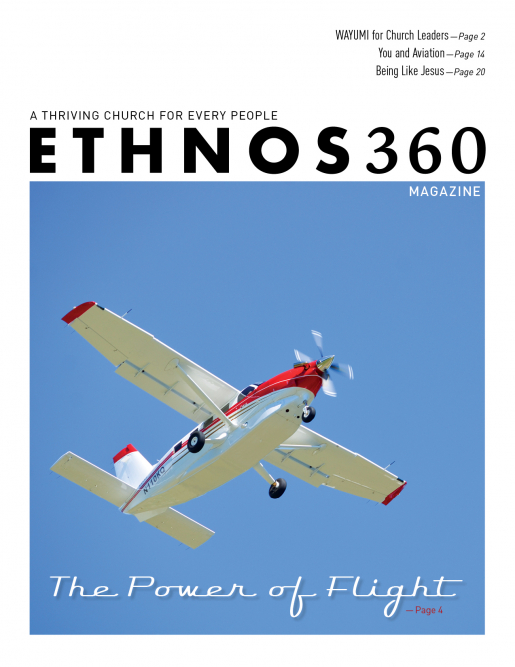 In this issue we look at Ethnos360 Aviation and how it is being used to spread the Good News. There have been changes in aircraft, but the reason for Ethnos360 Aviation has remained the same. Meet some of the pilots who are just joining teams in...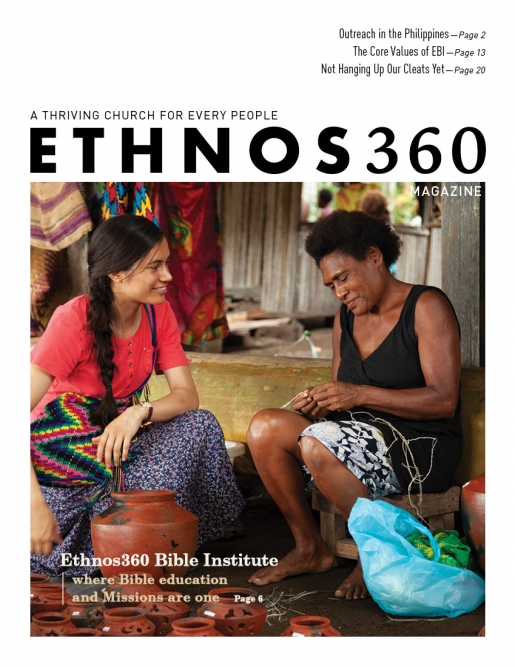 In this issue, we look at Ethnos360's Bible Institute – where it came from and where it is heading. The changes have been many, but the purpose has remained the same. There will be a new president, but you will meet both the outgoing and the...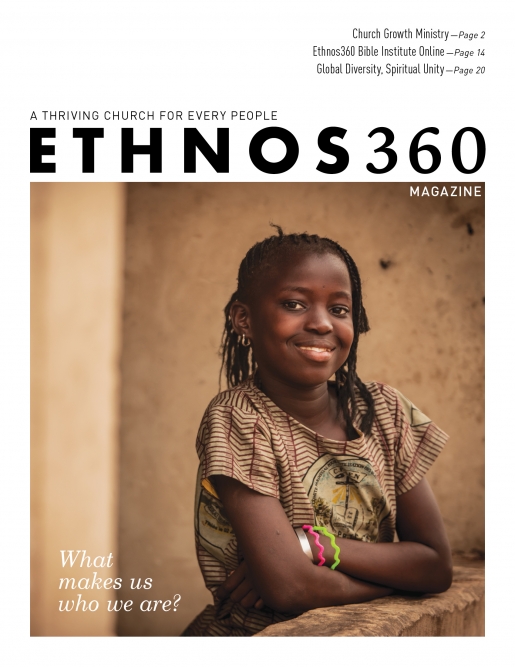 "What Makes Us Who We Are?" follows the change of the mission from a small group of missionaries in 1942 to its inclusion in a fellowship of like-minded believers called Global Partners. The goal remains the same; the name and the global aspect...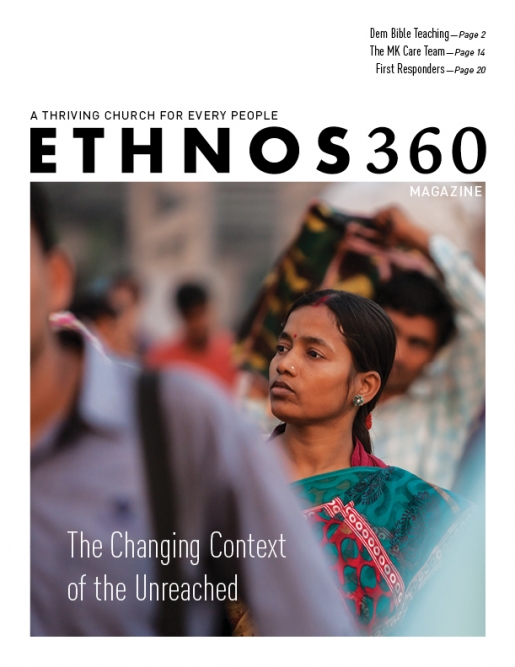 "The Changing Context of the Unreached" explores the five factors that make reaching the unreached "a tangled ball of yarn." The "how to reach" changes; the "why" never will. Larry Brown takes a look at how the change affects him in his Letter...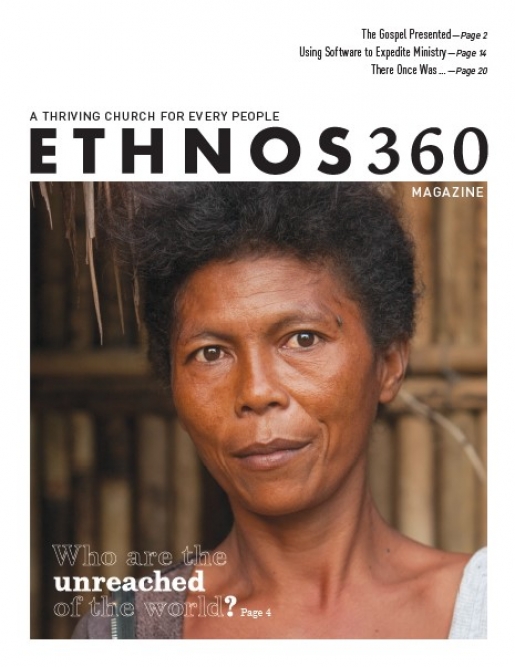 In this issue, we give you a number of definitions to help you understand Ethnos360's goal of "a thriving church for every people." What does unreached mean? And then see what happens to a people group who were unreached and now have been reached...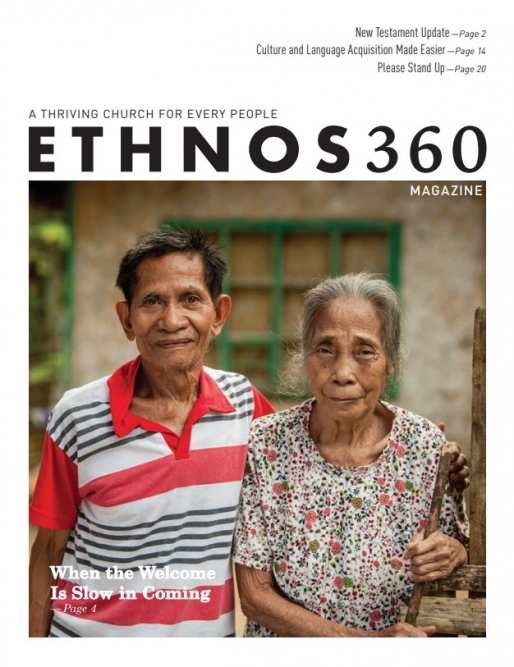 "When the Welcome Is Slow in Coming" traces the journey of Jody and Barbara Crain from Florida to the Tagbanwa people of the Philippines. Larry Brown considers the perseverance and sacrifice needed to see a thriving church as he looks at the...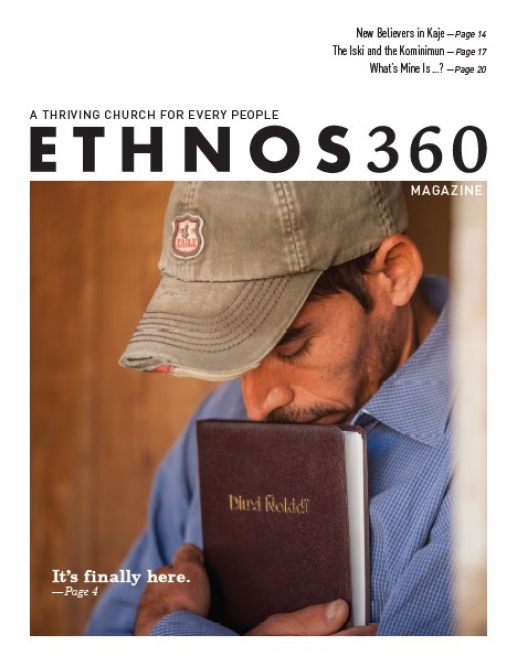 "It's finally here!" Trace the "road" that was taken until the Word of God was finally placed in the hands of the Tepehuan church after years of labor. And continue reading to rejoice with New Testament translations being completed, to welcome new...
Next page