Image: Cameron Pryor and Joel McMartin visiting with Baa, a neighbor
Heart language ministry is important because God is a communicator. God communicated to people in a language that they would understand. When a message is communicated to us in our heart language, then we know that the message is for us. We want the people we work with to know that as well: God's message is for them. He cares for them enough to bring His truth to them in a way that they can understand best.
Ethnos360: What does Culture and Language Acquisition (CLA) have to do with heart language ministries?
Andi: CLA is the way that heart language ministries are possible. CLA is about learning how to live life side by side with people. It is about learning how to build relationships and about learning how to love the people God called us to serve. When we first arrive [in a foreign country], we are walled off from life around us, and [our neighbors] are walled off from seeing and understanding our lives. CLA is about breaking down those walls so that Christ is meetable in our lives. It is about learning how to communicate, learning how to be part of life and learning how to have relationships. Only then will we be in a place to meet people where they are and to share clearly with them God's truth.
Ethnos360: How does your ministry help with that?
Andi: CLA is a time of being broken and becoming nothing. People enter into a new culture as a child and suffer the loss of their identity as a normal, functioning adult. The road of changing and adapting to a new way of living is long and has many challenges along the way. My ministry is to help people navigate that long process of learning and changing. … I want to help them avoid common mistakes that people make and hopefully to help them not get stuck in a position where they are just spinning their wheels and no longer progressing. We believe that heart language ministry is important, and so we believe it is worth the time and effort to learn how to communicate and relate to people well.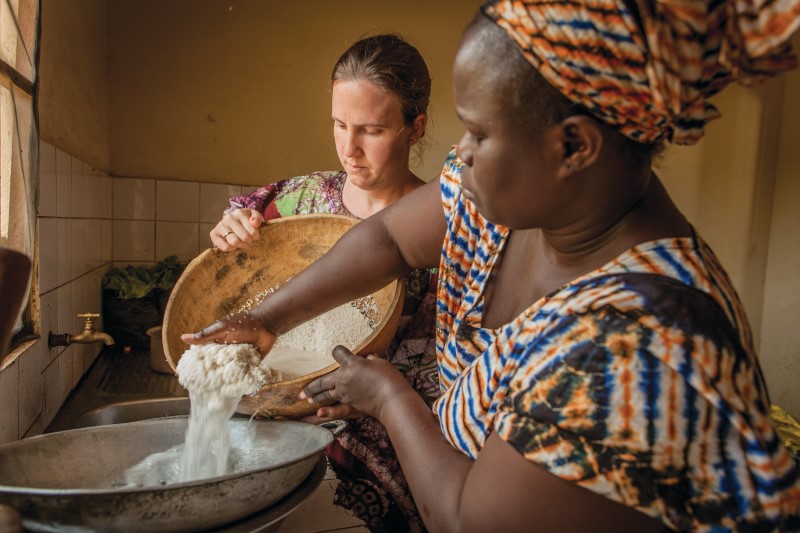 Literacy
Heart language ministries start with the very first step off the plane. It extends beyond CLA. Literacy is a "next-step" process of heart language ministry. It involves helping people learn to read and write in their heart language. Literacy classes take place since many people groups of the world do not have their language in written form — it is simply handed down to successive generations orally. In order to capture and maintain the integrity and purity of a language, it needs to be written down and preserved.
Jerry and Joyce McDaniels are Ethnos360's international literacy coordinators. They said, "It's impossible to have a deep, vibrant human relationship with someone with whom you cannot communicate nor hear their heart because they speak a different language. Since 'ministry' is opening the door for people to have a relationship with their Creator God, it must be done in the language of their heart. People need to know that God speaks their language and [that He] desires a close, personal relationship with them."
Our goal again is to have a thriving church — and that means the church being able to feed themselves from the very Word of God. How can they feed from the Scriptures if they can't even … read?
"Bible translators put God's Word into the people's heart language," the McDaniels continued. "Bible lessons put the truths of God's Word into a framework that they can apply in their culture. And literacy is what puts the Truth of the translated Word of God and Bible lessons into people's hands to be used!
"We've been able to train a great team of people who will be able to lead others in literacy ministries. The training involved working together on real languages which needed literacy curriculum. So as we trained consultants for the fields, we've helped 28 languages write curriculum to teach people to read. … Literacy gives people full access to God's Word."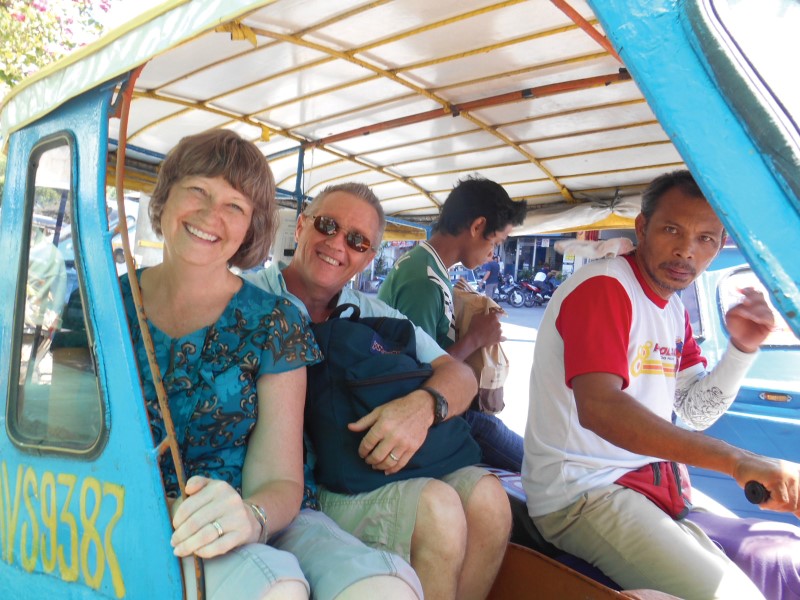 The final word on literacy and heart language ministry? The people need to be able to read and write in their own language in order to be able to read the Word of God being printed in their language. Obviously, they know their own language with all its twists, bends and figurative language. How better to read the Word of God than in their own tongue, in their own heart language, understanding the structure and sentence patterns perfectly?
Thank you for your part in seeing heart language ministries going ahead. It is because of your joining with us with finances and in prayer that we are able to continue with ministries to people groups around the world in their own languages.