Mengen Literacy and Evangelism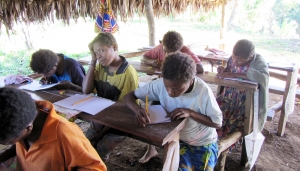 Project Number: PPG027
Asia-Pacific, Papua New Guinea
Celebrate! $83,640 Given!
Thanks to the generosity of ministry partners like you, this project has been fully funded!
---
Related Project
If you would like to continue giving toward a similar project, we encourage you to consider this:
Culture and Language Software

Mengen Literacy and Evangelism
Your gifts toward this project have supplied the finances necessary to purchase the materials both for literacy and Bible teaching. This will help the church reach out, bringing more people to Christ and helping believers grow.