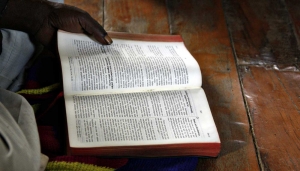 Project Number: PMZ006
Goal: $266,358
Achieved: $262,195
Africa, East Africa
More than 200,000 Mwinika people live in Mozambique. A team of missionaries has begun teaching evangelistic Bible lessons and church-planting but lacks necessary funds to move forward with Scripture translation.

The missionary team has prepared the groundwork for translating the Scriptures into the Mwinika language. The translation project will extend over the next 15 years including printing of the Old and New Testaments and continuing translation and literacy preparation work.
How You'll Be Helping
You can be a part of reaching the Mwinika people with the Gospel of grace. Helping to fund the translation project will ensure that further generations of Mwinika people will be able to read the Scriptures and grow in the knowledge of God through your provision.