The Wisdom of God in Writing His Word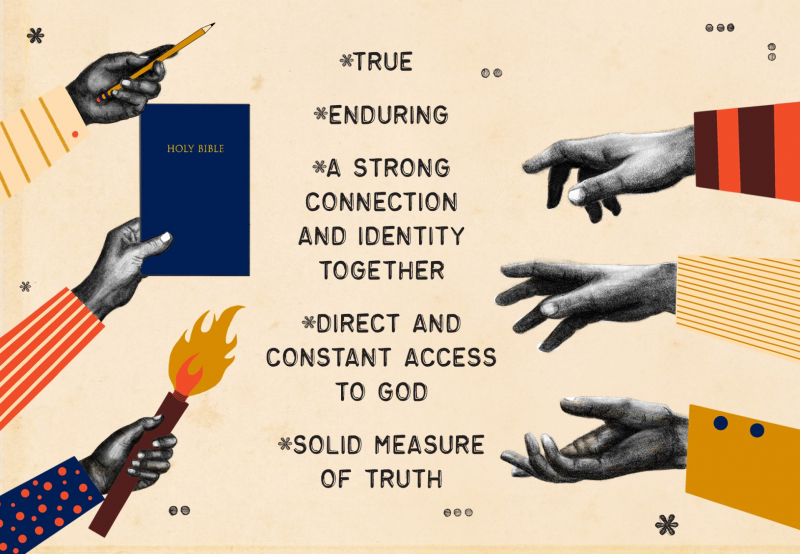 Consider that of all the different methods God could have selected to communicate and preserve His Word, He chose to write it down for mankind. And how incredibly wise that was! By writing His message to be translated into the languages of the world, God has given us all a strong connection and identity together. We all come to know Him in the same way — through His written Word.
God's Word has been preserved for thousands of years. History shows there have been all-out efforts to destroy it. Yet the Bible has survived and even spread throughout the world.
By writing down His message, God gave us a solid measure of truth. When we hear different ideas and philosophies, we can return to the written Word and know what it is that God said.
A written word is enduring. It does not change with the passing of time. Nor does it change as it is shared from person to person. Just think of the little game called "telephone." Every time that we have played it, the whispered message never gets all around the room without being completely changed! Keeping His message true was so important to God that He wrote it down.
A written message gives us direct and constant access to God. We can hear His words anytime. In the middle of the night when faced with temptation, God's written Word can speak. When we are discouraged and weighed down by the cares of life, God meets us through "what is written." We do not need to wait for someone else to tell us what God has said.
So, teaching people to read is vital because the written Word of God exists. As we consider these things, our hearts overflow with thankfulness to our wise and loving God!
We have taken time in this edition to consider literacy and some resources available to produce materials to teach people to read. But literacy and reading the Word of God are not just for others out there. It is a message for each of us.
God's Word is readily available in our language. Most of us own several copies of the Bible. We can access it on our phones. This is a privilege that most people down through the ages never knew. For me, if I do not read the Word of God today, it is not because I do not have it in my language. It is not because I do not know how to read. It is because I have not chosen to make His Word a priority.
As we all know, life is moving along quickly. Soon those of us who have trusted Christ will be in Glory, face-to-face with our Living Word. One of the most precious things about life here on earth is the opportunity to get to know our God through His written Word. Let's make the most of these days and be people who are much in the Word, growing in our love and appreciation of the God with whom we will spend eternity.